Get ready for the unexpected!
4D Summit 2020 is more than just THE 4D conference developer. It's an experience like no other. It's an empowering three days where technical experts, business leaders, partners, and customers meet and enrich each other's knowledge.
More than just a meeting of high-level leaders, 4D Summit 2020 in Paris is exciting keynotes, breakout sessions, and visionary thinking with a peek into the future of 4D technology. It's a chance to learn about the latest innovations to drive your development and product strategy. It's also an opportunity to reflect and look at the possibilities and challenges in new ways, from new perspectives.
Get inspired, learn, share, and get ready for the unexpected!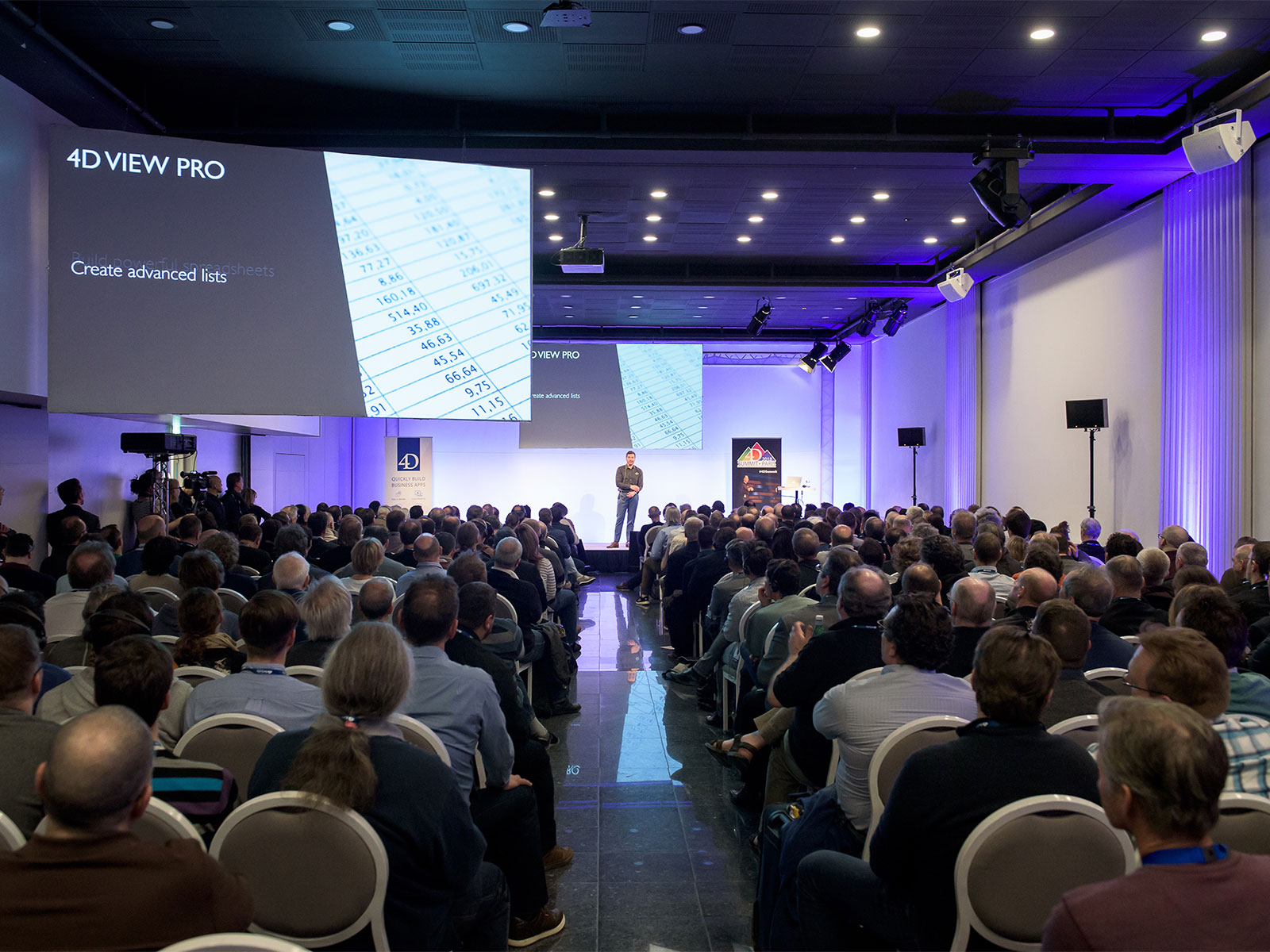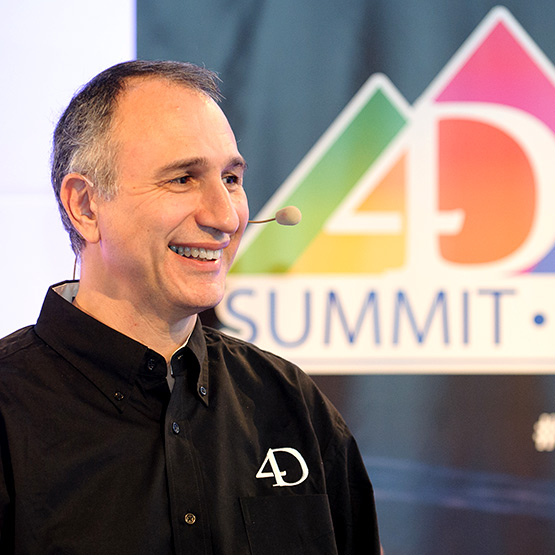 Join Laurent Ribardière at 4D Summit 2020 and get an exclusive peek into the future of 4D !

We started a coding revolution with ORDA in 4D v17, and 4D v18 opens even more possibilities! During a 50-minute session, I'll share with you my vision driving our developments.
Join me to get an in-depth look at the future of the 4D platform.
Laurent Ribardière – President and Founder at 4D SAS
PRICING
For one time only, Early Bird has been extended until January 24th, 2020 !
Extra discount on the 4D Summit 2020 entry: 10% off to 2nd attend – 20% off starting the 3rd person from same company.
Not applicable on Bundle, Advanced Training and JumpStart.
4D Summit
March 17th – 18th, 2020
Registration fee includes:
Access to two keynotes
More than 35 technical sessions with 40 speakers
"A peek into the future of 4D", an exclusive session presented by Laurent Ribardiere
Access to the Tuesday 4D Party Reception with dinner and entertainment
Access to the Wednesday Networking event
Meal Plan for the 2 days: Breakfast, morning break, Lunch and afternoon break
1 JumpStart training ticket included
Optional Xtra JumpStart ticket available
Network with the 4D community and staff
Advanced Training
March 19th, 2020
Registration fee includes:
Access to a full-day advanced training "ORDA – an ongoing revolution!" from a highly skilled 4D expert, Jean-Pierre Ribreau
Meal Plan for the all day: Breakfast, morning break, Lunch and afternoon break
Network with the 4D community and staff
JumpStart
March 17th, 2020
Registration fee includes:
Access to the introduction Keynote
Access to a full-day beginner training session
Meal Plan for the all day: Breakfast, morning break, Lunch and afternoon break
Network with the 4D community and staff
1 JumpStart Training ticket is included for each 4D Summit ticket
Hotel Eiffel Seine***
3 boulevard de Grenelle 75015 Paris
1-minute walk from the Venue.
Single room offer (breakfast included)
Hotel Novotel Paris Tour Eiffel ****
61 quai de Grenelle 75015 Paris
Hotel Novotel Paris Tour Eiffel
7-minute walk from the Venue.
Single or double room offer (breakfast included)
A SPECIAL THANKS TO OUR 4D SUMMIT SPONSORS 2020