4D SUMMIT
SPONSORSHIP PROGRAM
Discover the package that best fits your goals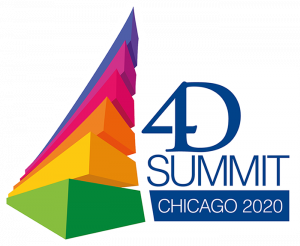 BECOME A 4D SPONSOR
We are pleased to announce that the 4D Summit is back in 2020 both in Paris, March 17th – 19th, and in Chicago, March 31st – April 2nd. Three incredible days of Keynotes, new 4D trends and upcoming technologies.
Seize this opportunity to showcase your company's message with the 4D's community: developers, company owners, decision makers, partners and contributors. With an international attendance of more than 500 people, this is the perfect event to get your message out.
Learn about the different packages and benefits we offer, then fill out the form to let us know which one would be the best fits for your brand.
Sponsorship packages:
Platinum Level: General Session Sponsorship
Gold Level: Lunch Sponsorship
Silver Level: Direct Emailing Campaign
Bronze Level: Coffee Break / Lanyards
Fill out the form to be a 4D Summit 2020 Sponsor: